A Look at Some Warmflow Boilers Models & Prices
Warmflow is a very popular brand of boiler on the Irish market. That is because they have been tried and tested in Irish and UK homes for years and the manufacturers continue to develop more efficient systems.
They have some of the best heating solutions for Irish homes, including boilers, cylinders, and burners. Here's a look at a number of boilers, their prices, unique features, and some benefits to homeowners in Ireland.
Review of Warmflow Prices
If you're looking for pocket-friendly boiler prices, you will be spoilt for choice with Warmflow products. At AG Heating & Plumbing we aim to use only the best products on the market, but it is up to you to make the final decision on what is best for your home.
Warmflow 21-27Kw Combination Boiler – 126C
This Warmflow boiler is rated AAA. This oil boiler has an oil combi that saves you about 5 liters of oil weekly, which is great in any situation.
It is only manufactured in white and comes with a two-year warranty. Its mounting is done on floors. A powerful and long-lasting unit, this Warmflow boiler is ideal for most Irish homes.
This unit is priced at roughly €3000.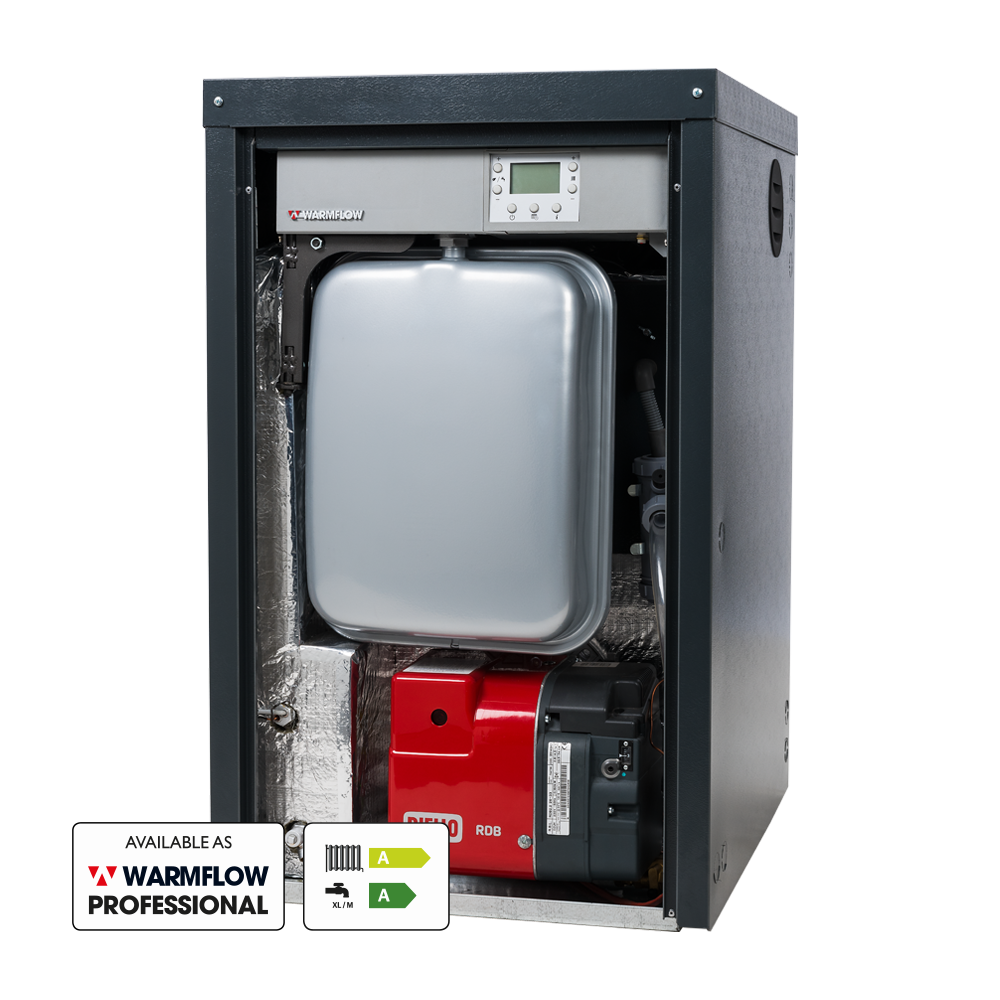 Warmflow Agentis External Combination Boiler – E21C
This product comes with a 24-months warranty and a return period of 2 weeks from the manufacturer.
It has an ERP rating, and a heat-exchange system, manufactured using the most recent technology. Its casing is weatherproof, so you don't have to worry about damages if set up outdoors.
Most units retail for around €2600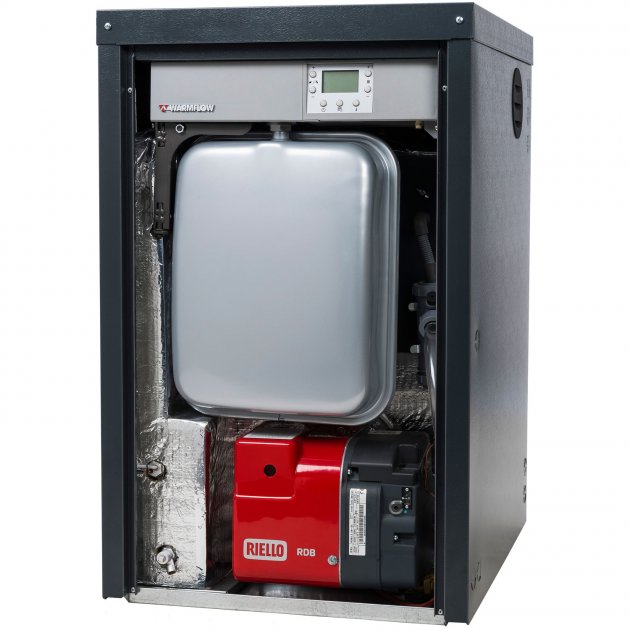 Warmflow Agentis Professional External Oil Boiler – E33CPRO
This product has a 5-year warranty and a return period of 2 weeks. This E33CPRO is specifically made for outdoor use. Its case requires no maintenance because it is also weatherproof.
The previous two units will work well in country residence where you have more space to mount your boiler.
A&G are happy to work to your choice and specifications and we will install these units in the correct way.
Outdoor unit will provide your home with more space indoors so you should choose a unit that will fit your needs.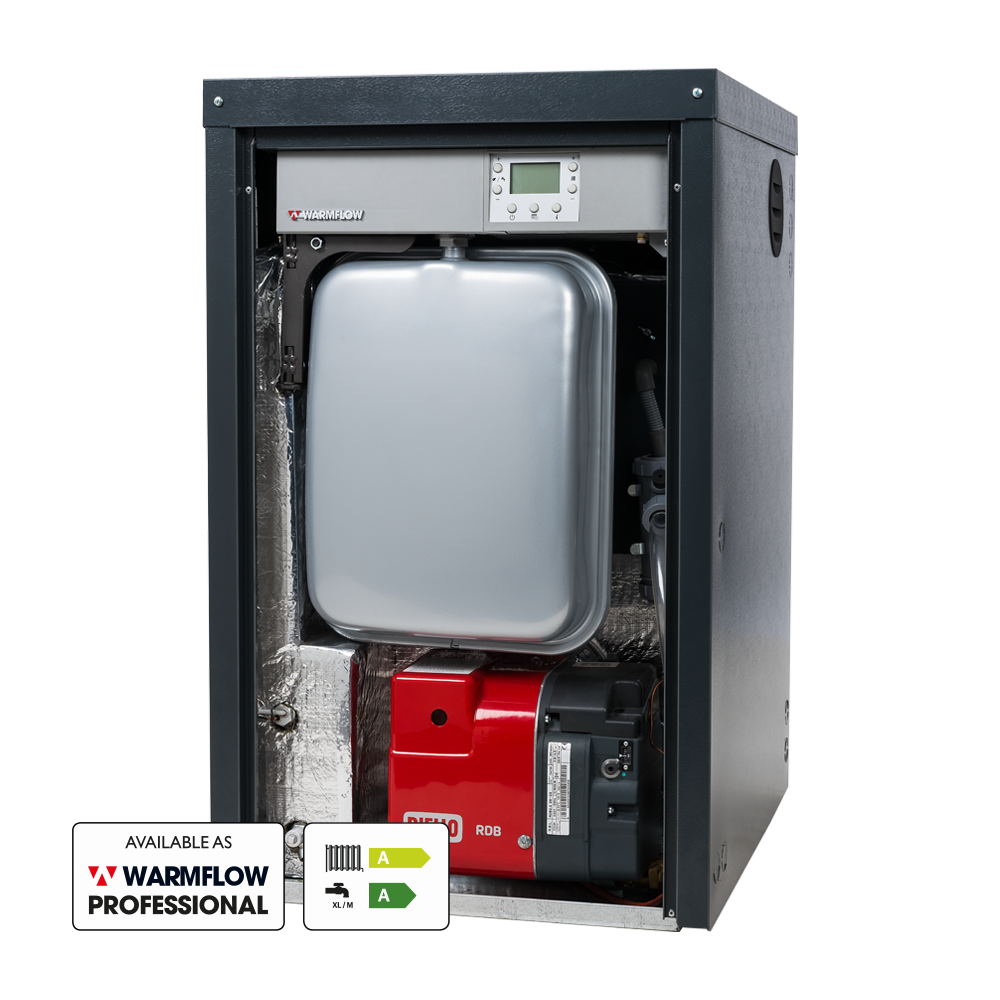 Why we choose Warmflow:
Every product on the list is available in Ireland, manufactured with high-standard materials such as Grudfs and Honeywell valves.
The heat exchanger installed in the boilers adds to its quality. Warmflow Boilers has managed to maintain high quality through the years.
Though these specifics might not sound important, what they mean is your home is receiving quality with each boiler unit.
Though initial prices might seem high, the savings over time far outweigh any cost concerns.
Contact AG Heating and Plumbing for an official Warmflow Boiler Price and Quotation:
If you are looking for a first-class service from your heating and plumbing professionals look no further than AG Heating & Plumbing.
Available 24/7 and with many years of experience we know the products that work best for the Irish market, and we only work with trusted suppliers.
Warmflow boiler prices are competitive, but they are also offering top of the line quality in production, testing and maintenance.
Chat to one of our team members and we can have a look at what will work bet for your home heating and plumbing needs.