Looking at Replacing your Oil Boiler – Free Assessment and Quotation – throughout South Dublin
At AG Heating & Plumbing we have been operating throughout South Dublin and areas such as Terenure, Templelogue, Harolds Cross, Sandyford, etc. for the past ten years.  I'm sure you've seen our vans and engineers here and there.  Well, we are offering all perspective clients a FREE, yes, a FREE oil boiler assessment throughout South Dublin.
So, what are you waiting for?  You can contact the team directly using our online form, or call direct on: 01 908 1194. But what might be in one of our famous Oil Boiler Replacement Assessments?
What's involved in our famous Oil Boiler Replacement Assessments
First things first, we speak to our perspective clients, we find out very quickly what is the current model of the oil boiler.  We have countless years of experience between the team and we have come across very type and manufacturer of boiler.  Like a criminal wrap sheet, some models of oil boilers have a history, we will immediately know if your boiler will last 10 years, 15 years and in a worse case scenario a few years.  And some perform better than others over time.  We will know very quickly by knowing the oil boiler manufacturer, model and when it was initially installed, if its day is up.  But there are always exceptions, so, the assessment doesn't stop there.
We will then ask the home owner or business owner, how has it been performing over the past six months, is it taking its time to team up the house.  Have you heard any unusual noises?  Any odds smells?  And ave you compared your oil bill over the past number of years, are you filling up your oil tank more regularly?
So, before we even touch your oil boiler, we already have a good idea of the shape your oil boiler is in.  By simply asking a few questions and getting a boiler history.  So, what next?
Remember all our engineers are OFTEC registered.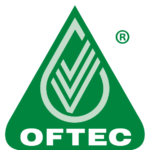 But before the diagnostics tools are taken out, we will visually assess your oil boilers, specifically for:
Oil Leaks
Corrosion
Damage
Piping
Cracks
Then we will undertake a combustion efficiency test, this will quickly tell our Boiler Engineer if the Boiler is ready for a replacement.  On top of all the information gather through questioning, our experience in the field and a visual assessment of your boiler.
So, what are you waiting for?  A FREE Oil Boiler assessment is waiting…call the office on 01 908 1194 or see our website Contact Us page…
Considering an Oil Boiler Replacement, Dublin, Templelogue, Terenure, Sandyford…South Dublin – Contact AG Heating & Plumbing Today
Contact our team today, complete our 'Get a Quotation Form', call the team on 01-908 1194 / 085-281 9755 or email: info@heatingandplumbing.ie and we will provide an instant quotation and be on site at your home or office within the hour.
Including All Manufacturers, such as: